Home>

Gnome - Fairy Doors
Gnome - Fairy Doors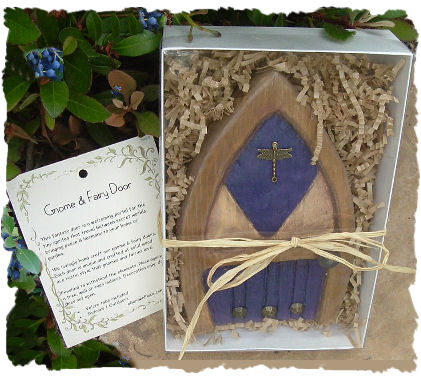 Gnome & Fairy Doors

Our fantasy doors add a bit of whimsy indoors or outdoors.
Placed against a tree or wall these doors create an entrance into the magical world of gnomes, fairies, sprites of the other protectors of nature.
Our gnome & fairy doors are lovingly handcrafted at aGardenPlace of solid wood in a rustic style that gnomes and fairies love. Carefully sanded and finished in your choice of non toxic colors or natural wood stain. UV & water resistant finish.
Small & medium size gnome doors come gift boxed. Embellishments may vary slightly from pictures.