About Us
Some items will ship after 7/10 as one of our warehouses is temporarily closed for inventory
aGardenPlace began business in 2002 specializing in unique garden decor not found in the big box stores. Many items are handcrafted using nature inspired designs and materials. Located in sunny Southern California, our test garden is a fun stroll through tree-lined paths dotted with colorful hobbit houses, fountains, kinetic garden art and visiting wildlife.
We offer top quality garden products, enjoy what we do, and can offer you personalized customer service! Our goal is to make your experience a good one, so that you will come back again. When you have a question, you speak directly with the people that buy, stock and ship your purchase. Because we believe your garden should make you smile..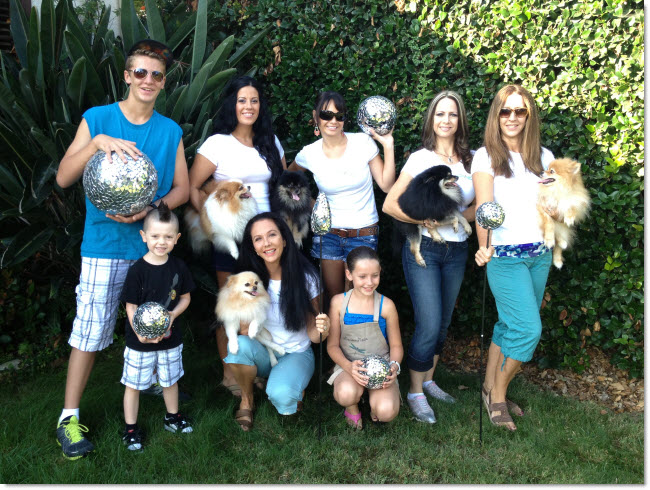 Contact

Write: 4364 Bonita Rd Ste 245 Bonita Ca 91902
Phone: 858-779-4159 Mon - Fri 10 - 6 PST. (If we miss your call, please leave a message so that we may return your call.)
Family & Pet Friendly
No hideous cubicles here. Behind the scenes, we're busy 7 days a week, so we opted to mix work, family & friends in an indoor/outdoor work environment that makes coming to work fun. And yes, we're a little nuts about our pets, so don't be surprised if you hear them in the background when you call.
Environmental Responsibility...
Our company strives to have as low an impact as possible on the environment. We take steps to reduce our consumption of resources, including...
We use electronic mail and have eliminated mail order catalogs to reduce landfill usage.
We use recycled styrofoam packing peanuts or non-toxic, biodegradable peanuts made of pure cornstarch that can be tossed in the garden and literally melt on contact with water.
We re-use packaging material we recieve, such as cardboard, boxes, bubble wrap,and peanuts.
We recycle office paper and inkjet cartridges